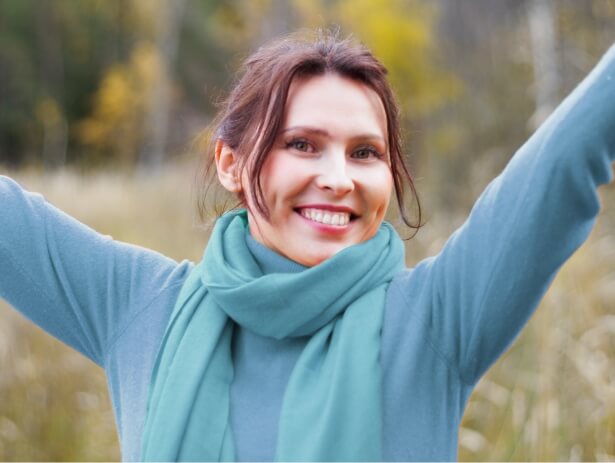 5P method
Teeth clenching is a multifactorial problem. It requires a comprehensive approach to maximize results. 
We follow the multiple p method. [1] [2] [3]
What are the five components?
Peptalk (education)
First step is bruxism education. This is achieved through creating awareness on the effects of bruxism, rules to follow and techniques to be used to reduce the symptoms.
A lot of tips for little changes in the daily life can make a difference.
Stressmanagement will be an important part in the program.
We'll provide information, tips, but also give you assignments. These will help you to get insights in your situations and provide you tools to overcome the challenges in the future.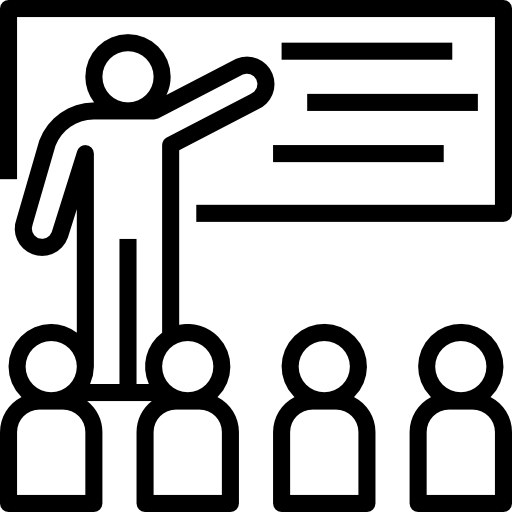 Physical therapy
As a result of the bruxism, the muscle tension in your neck and jaw can cause pain, but also toothaches. We will show you how to relieve the tension in these muscles.
- headaches
- temporal headaches
- pain, discomfort, fatigue
- sensitive teeth
- thicker masseter muscle
- ...

Psychology
There is a strong link between bruxism and psychosocial factors.
Bruxism is induced by central mechanisms.
Stress, anxiety and frustrations will increase the grinding and clenching.
We learn stress management and relaxation techniques to reduce the stress and anxiety that can trigger clenching.
Again stressmanagement plays an important part.

Pills
Certain foods, medications and drugs can reinforce bruxism. By eliminating these from your diet and ridding yourself of any negative habits, it can eliminate the clenching.
We help you understand these impacts.

Plates
Occlusal splints or dental guards are only a part of the solution. We explain the different types (hard/soft, custom made or over-the-counter, day/night) and what are the most effective models for you.
This will allow you to choose which mouthguard will work best for you.

How does it work?
We offer two options. A online, step by step program, and a complete kit combined with the Online program for those who prefer to take the more traditional route.
TESTIMONIAL
Words from People
Read what my clients are saying to whom I've helped to make a difference in their life.
Dr. A. K. Gupta
Cosmetic Dentist, Texas
I am a general dentist in Texas. I refer this programme to my patients who have bruxism. I usually ask them to read it before they come to my office.
Stephanie Borroski Maritimes, Canada
I had had it! I needed serious help! After years of wearing a night guard to protect my teeth from the destructive effects of grinding them, my bruxism had reached a new level. Now, it was not just nighttime, but day and night. And I was even grinding my teeth in my sleep. The grinding had become so severe that my teeth were getting worn down and I was getting TMJ. This was not just an occasional habit anymore. Luckily I found out about this program and I am happy to say that it works. I'm not saying it is easy, and I did not always want to do the exercises, but the rewards are worth it. I am no longer grinding my teeth. I am no longer experiencing the pain associated with TMJ.
For several years my jaw used to dislocate or get stuck closed so that I couldn't open my mouth and it was very painful. Sometimes I was able to get my jaw back in place, but once I had to go to an oral surgeon to have my jaw put back in place. My jaw would also snap and pop when I would eat without warning. My jaw would dislocate or get stuck by opening wide to take a bite, yawning, or even yelling. After starting the Bruxism Help Program, my jaw began to relax and heal, and I didn't have to worry about it popping out of place any more. My total treatment time was about two days, and I have had no further problems with my jaw locking since. Ordering the Bruxism Program was the best decision I ever made.
Malvern Sheffard Sitka, AK United States
48 Hours after I started the Bruxism programme, the pain and the headaches have gone. I have no more problems with grinding my teeth at night. I don't know how this works, but I'm glad I was introduced to this.
Ron Fairey Salt Lake City, UT United States
The first person I consulted with for my bruxism was an oral surgeon who wanted to do surgery on my jaw. I was getting headaches, neck pain, shoulder pain and numbness in my fingers. The headaches were so severe that I thought I was having a brain tumor. I was told to take an anti-inflammatory and muscle relaxer, and that was it. I was at a loss. I had no idea how to fix this. I felt like I was on a conveyor belt going to the operating table. I was able to find a dentist who specialized in dentistry for Bruxism. He informed me about this program. I was able to stop my Bruxism and get off the conveyor belt. I was able to educate myself on what was happening to my head, neck and jaw. I was able to fix myself.
Erin Cassidy Haddon Heights, NJ United States
When a general dentist determined I had bruxism, he referred me to Katherine Page. When I first started the Bruxism Help Program, I was in excruciating and incapacitating pain. After practicing the exercises for an hour, I experienced a 90% reduction in the misdiagnosed/undiagnosed pain, vertigo, and fatigue that have characterized my days for over a decade. After 4 days, my bruxism was gone and it has yet to reappear…
Rafael Yorks Saint Louis, MO United States
I suffered with ear pressure, fluid buildup in my ears and chronic sinus infections. My medical doctor gave me antibiotics repeatedly, but they never helped my problem. I went to the public library and studied chronic health problems. In my research I came across the subject of bruxism and as I read more about bruxism, I started to think that the bruxism symptoms sounded like the problems I had. I then went online and came across Katherine Page's Bruxism Help Program. My condition improved each day as I was practicing the exercises. Two weeks later I was cured. If you have bruxism, you must read this ebook.
Kirk Julian Canberra, Australia
For the past 17 years I have suffered from severe bruxism. I am so grateful that I came across this awesome information. So practical and effective it's still hard to believe so many people buy into the conventional approach that actually does nothing but put patches on the symptoms. I just wish I had found your program sooner. It would have saved me a lot of expenses and misery. This ebook is a godsend.
Anne Fagergren Averill Park, NY United States
I used to be hooked on pain killers. I had suffered badly from severe bruxism, teeth grinding and jaw clenching to the point when I begged my doctor to be hospitalized. My doctor had insisted that bruxism is a lifetime condition and that there was no cure. Your ebook and the natural approach sounded very appealing and since I had nothing to lose, I bought your ebook and followed your program to the tee. I was really blown away by the fact that in approx 20 days since I started applying the simple exercises outlined in your book, my bruxism was completely cured. This is amazing and I was so excited I had to drop you a thank you note. The burning sensation, the ear pain, the clenching and the constant pain have completely disappeared. It really feels like magic.
Franz Slitz, Leipzig, Germany
I am a chiropractic physician and i have been treating TMD for over 10 years. I'm glad I now have a resource worth its weight in gold to refer my patients and colleagues to. Page does us a favor by bringing these exercises and massages to the masses. It provides a natural alternative to drugs or surgery. I encourage both bruxism sufferers and their doctors to read this very useful ebook. More doctors, dentists, and chiropractors shoul read this.
Alice Nebel Durban, South Africa
I am writing to say a huge thank you for all the hard work that went into putting this ebook together onto the internet for me to find : ) I have suffered bruxism problems for the last eight years, not knowing what it was. I had so many symptoms that I couldn't connect together and had no idea that it was bruxism. I was beginning to think that the headaches, sleepless nights, and unbearable neck pain were never going away. My doctor and dentist didn't figure it out. Then I went to a chiropractor who referred me to this program. I have been doing the exercises for 2 weeks now and I am so happy with the results. My head feels clear now, my pain is much less. I knew I needed to do some exercises to fix my problem, the ones you have out together are fantastic. Now there are no more headaches, sleepless nights and unbearable neck pain.
I have been using the online program to treat my bruxism for over a year. I have been grinding my teeth for over 40 years and have tried every mouth guard imaginable. Nothing worked until I started the program. It is easy to use and very effective. Thanks.